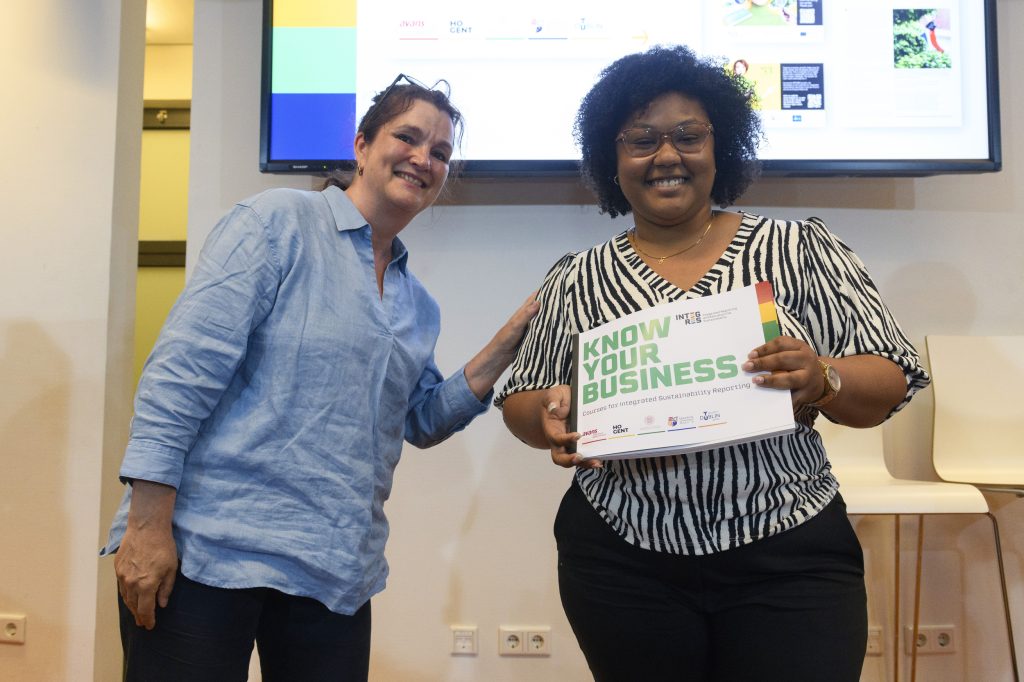 During the closing event of the INTEGRES project, researchers from Avans' Centre of Expertise for Broad Prosperity and New Entrepreneurship, Hogeschool Gent, Katholieke Universiteit Lille, Technical University Dublin and University Bologna presented new teaching materials for financial education. Students in finance and management, but also professionals already working in finance and accounting, will learn how to report integrally on more than just financial values.
New view on economics
Classic economic growth is increasingly making way for other values. Such as people, planet and prosperity. This is a crucial development, because in order to face the major challenges we have before us as a society, we need to change our view on economics. This belief is also behind announced new European legislation, the Corporate Reporting Sustainability Directive (CRSD), which aims to encourage more sustainable business models in Europe.
Cooperation of five educational institutes
Future as well as current financial experts play an important role in implementing the CRSD and changing our view on economics. In the INTEGRES project, five educational institutes from the Netherlands, Ireland, Belgium, France and Italy worked together to develop training materials to teach both future and current financial specialists about this new way of accounting: integrated reporting. As outcomes of the INTEGRES project, an e-handbook, a set of educational materials and a MOOC (Massive Online Open Course) were presented at the project's closing event on Monday 26 June.
Education beyond the classroom
The educational materials contain five modules, including PowerPoint presentations, assignments, workshops, articles and more. Through the 31 blueprints from the e-handbook, these materials are accessed and brought together. The MOOC was developed specifically to offer education outside the traditional teaching setting. Worldwide, at their own pace, at their own time and in their own environment, students and professionals can work with the MOOC. In developing the e-handbook, the courses and the MOOC, the researchers are committed to sharing the knowledge and experience they have gained in recent years in the best possible way.
More information on integrated reporting and access to the developed teaching materials can be found through www.integres.eu