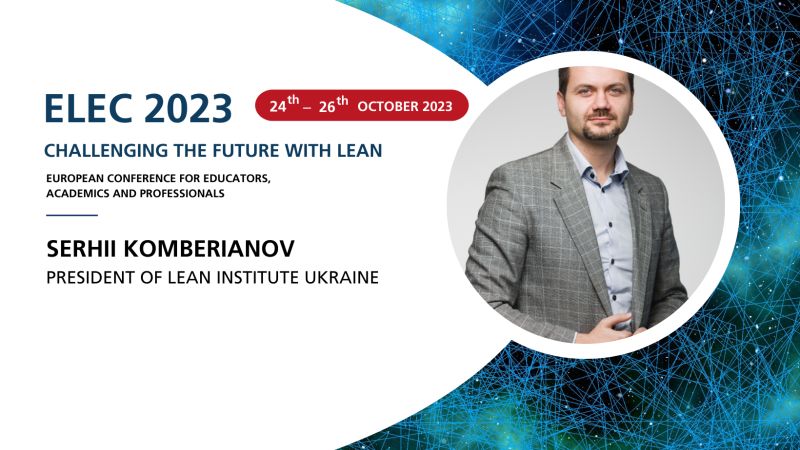 Serhii Komberiano presenting at ELEC2023
Serhii Komberianov, the president of the Lean Institute Ukraine, is one of our speakers at the European Lean Educators Conference 2023 in October. He is currently applying LEAN thinking to ensure quality and delivery of products in the uncertain times of the Ukrainian war.
Serhii is an experienced LEAN specialist, who before the war helped Ukrainian companies such as MHP, Astarta, Jabil, ODW, Alfa Bank and Nova Poshta successfully improve their business processes, reduce lead time and increase efficiency and output. He is also director of K Fund, a Ukrainian fund that supports projects around the development of education and economy by providing access to contemporary education and new opportunities for personal and professional growth. Serhii is also editor of the Ukrainian editions of such leading LEAN books as "The Machine that Changed the World" and "Learning to See. In his presentation at ELEC, Serhii will discuss the use of LEAN in the war situation in his country.
Want to know more about ELEC or attend? Check out ELEC 2023.