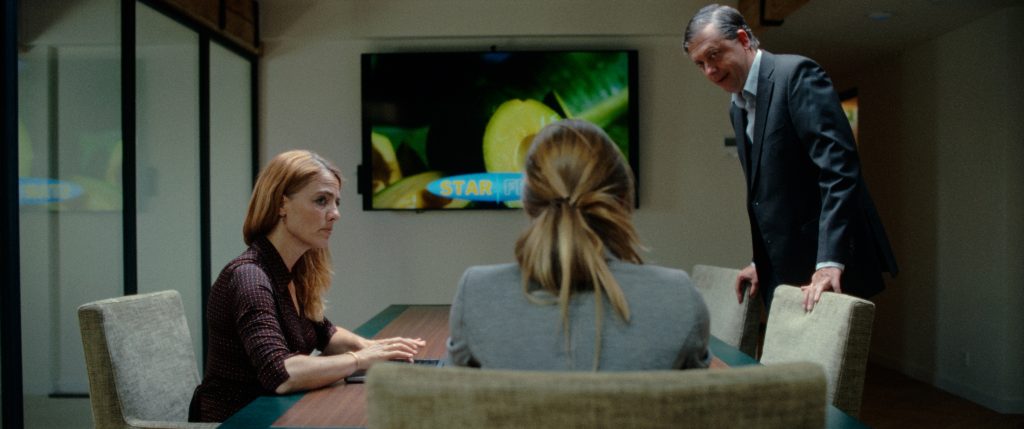 Devil's Avocado
Based on previous research by Rijnko van Diepen, the Sustainable Strategy and Innovation lectureship of the Centre of Expertise Brede Welvaart en Nieuw Ondernemerschap with lecturer Godelieve Spaas, together with Kees-Jan Mulder, created a film called The Devil's Avocado.
The film
The Devil's Avocado paints a picture of the impact of the business practices of three generations of entrepreneurs on the climate and local communities. What choices can (or should?!) they make?
The owners of a successful avocado import company can no longer ignore the impact of their business on climate and people. Business continuity is at risk. They are left with only one option: face the difficult questions this raises. It is time to think NOW about a new commercial mindset in which sustainable entrepreneurship and business continuity are inextricably linked.
Difficult questions
The time has come to redesign our society. But how do you deal with this as an entrepreneur? This film not only helps to start the discussion, but also invites you to ask the really difficult questions. Because: will we get there with a new sustainability strategy or policy? We think not. It is time for a new commercial mindset.
Based on his own conviction, Jan Terlouw contributed to this second short research film by the Sustainable Strategy and Innovation (SSI) lectorate at Avans University of Applied Sciences. Actors Ilse Warringa, Bert Hana and Joy Verberk also gladly collaborated on the film.
'The Devil's Avocado' is based on research by Rijnko van Diepen (lecturer-researcher). The film is a co-production of the SSI lectureship and PEERFILM and co-sponsored by the Academy of Business and Entrepreneurship (ABE). The SSI lectureship is part of Avans University of Applied Sciences' Centre of Expertise Broad Prosperity and New Entrepreneurship (CoE BWNO).
Engage in conversation about the film
The Devil's Avocado offers opportunities to highlight different aspects of sustainability, such as intergenerational or socio-ecological aspects. The film invites to be critical of greenwashing and looks beyond the obvious and easy solutions. Get involved! You can use the film to start the conversation in the classroom, at work, or within your network.
The film helps to ask the questions needed to stop further destruction of our earth, society and ecological system. For this, we need a different commercial mindset. That is what we want to develop together, to start doing business in a truly sustainable and honest way.
Online magazine
For more information and the trailer of this project: watch the online magazine here.