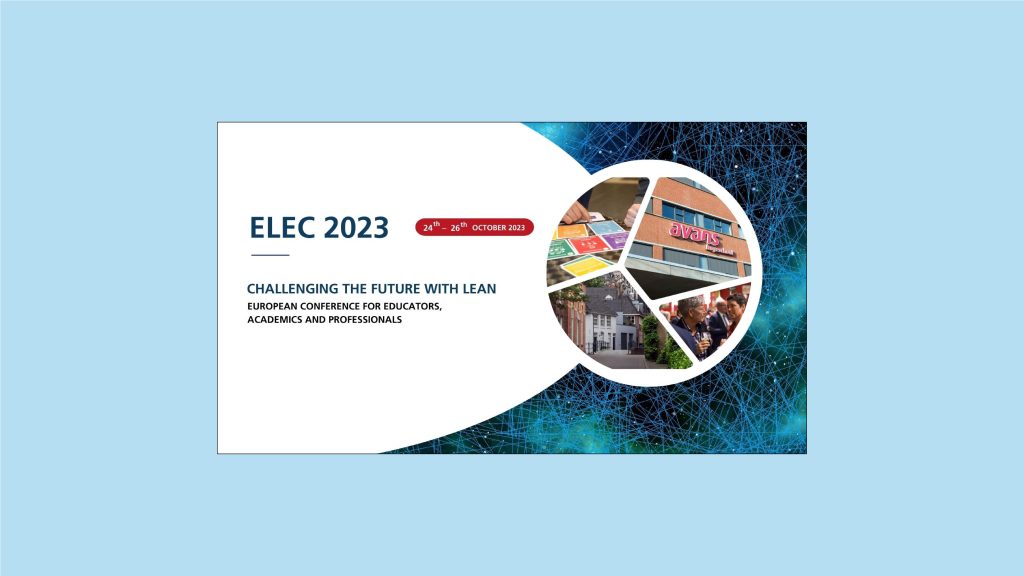 ELEC 2023
This fall, Den Bosch is the setting for the 9th edition of the European Lean Educators Conference (ELEC). For three days an international audience will be challenged to discuss the future with and of lean management.
October 2023 to October 2023
Objective
ELEC is organized every year in a different European city. At ELEC, teachers, researchers, trainers and coaches from business and the public sector come together to exchange knowledge and gain the latest insights. The conference takes place in a different European city each year. Organizer Avans, from its research center BWNO, is this year addressing the question of what lean management looks like in and for the future. What role can lean management play in the social challenges we face, such as the depletion of raw materials, climate change and loss of biodiversity.
Mark Hijmans of ASML: "Feeling the need for change intrinsically."
One of the speakers at ELEC 2023 is Mark Hijmans, Senior Manager Operational Excellence of global chip machine manufacturer ASML. Under the motto "change comes from within," Mark shares with ELEC visitors his belief that real change can only be achieved when the need for that change is intrinsically felt. Other speakers, workshops, presentations of research papers, a competition for students and a splashy closing also have a place in the program.
More information can be found here