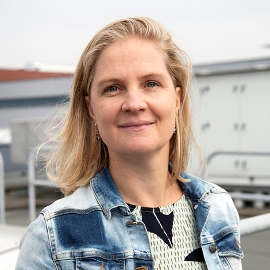 Researcher Sustainable Finance & Accounting
Researcher Sustainable Finance & Accounting
Sustainable Finance and Accounting
Marjolein van der Kaa has been a research group member at the Sustainable Finance & Accounting research group since September 2018.
Career
Marjolein worked as an AA accountant at a medium-sized accounting firm. Since 2010, Marjolein has been working as a lecturer at the Accountancy study programme in Breda. She trains, supervises and coaches Accountancy students and contributes to curriculum development. She also regularly provides training courses for teachers and professionals on integral reporting and the role of the financial professional. As a member of the research group, she makes the connection between research and education. The knowledge and skills she develops as a member of the research group enable her to translate these insights into daily teaching practice.
Expertise
Her expertise lies in Educational Design, Integrated Reporting and Sustainable Development Goals.
Research
Marjolein collaborated on the INTEGRES research.
Marjolein on a wellbeing economy:
The good thing about value is that we can value others (Merel Morre)