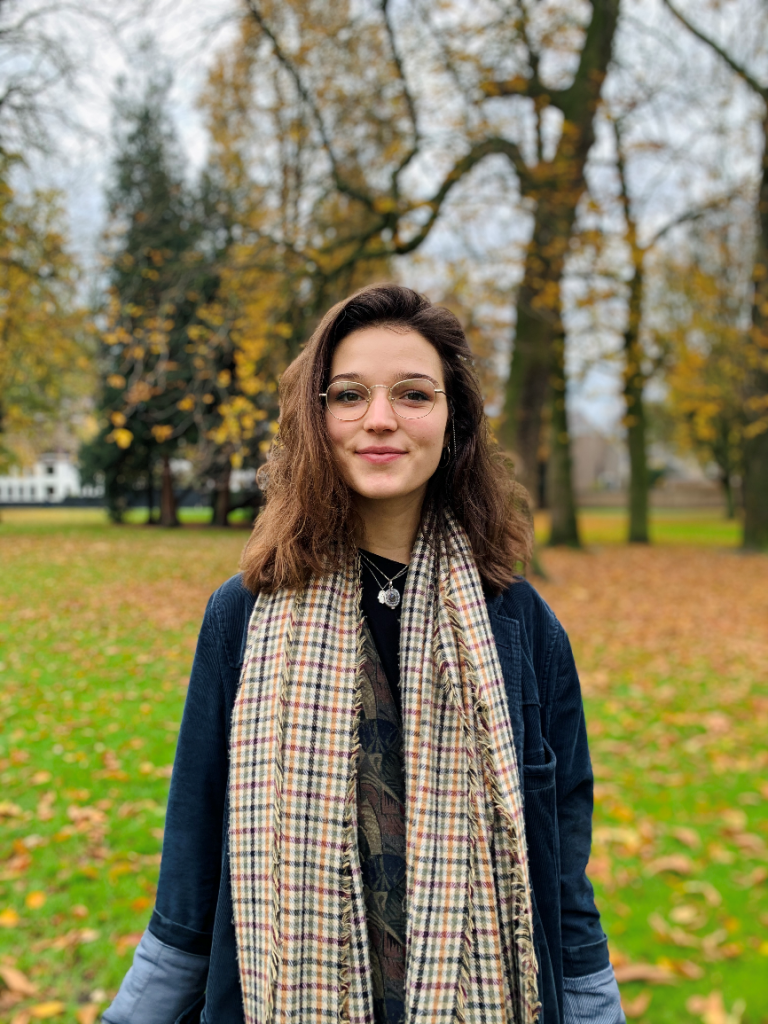 Junior Researcher in Law and Regulations
Junior Researcher in Law and Regulations
Marit studied Anthropology and Development Studies and has a Communications background. She deals with themes around (un)equality and (un)justice.
Expertise
As an anthropologist, Marit focuses on the relationship between people and their material environment, and nature-human and water-human relationships. Marit is also a communication expert. She is interested in language and what certain (choices in) words do to meaning. She is especially trained in qualitative research, such as semi-structured/unstructured interviews and ethnography.
Research
She examined young people's involvement in the climate movement and how water scarcity manifests itself through two streams in the Veluwe and what it does to residents.
Now she's working on the project "Duurzaam Durven Doen".
Career
For her master's thesis, Marit investigated the outlying area of Epe (derived from the Germanic Apa, meaning watercourse). The green Veluwe village owes biodiversity to a groundwater abundance. Today, that abundance is less obvious. The new deficit is causing streams to run dry. Policy choices affect the intimate relationship between (human and non-human) resident and material, "natural" environment. Through interviews with residents, streams were found to play a fundamental role in the familiar, in which varying expectations and interests are projected in/onto. The research resulted in a kaleidoscopic display of perspectives on a sustainable and inclusive water 'policy'. Kaleidoscopic because a perspective is correct in theory, but a person in reality does not necessarily adhere to the frameworks of the perspective and perspectives interact with each other, so to speak. To make policy sustainable and inclusive, these perspectives must be considered.
Marit Jansen on a sustainable future:
Let us appreciate the interdependence between humans and the environment and question proposed contradictions
Nevenfuncties
Junior Researcher at Radboud University