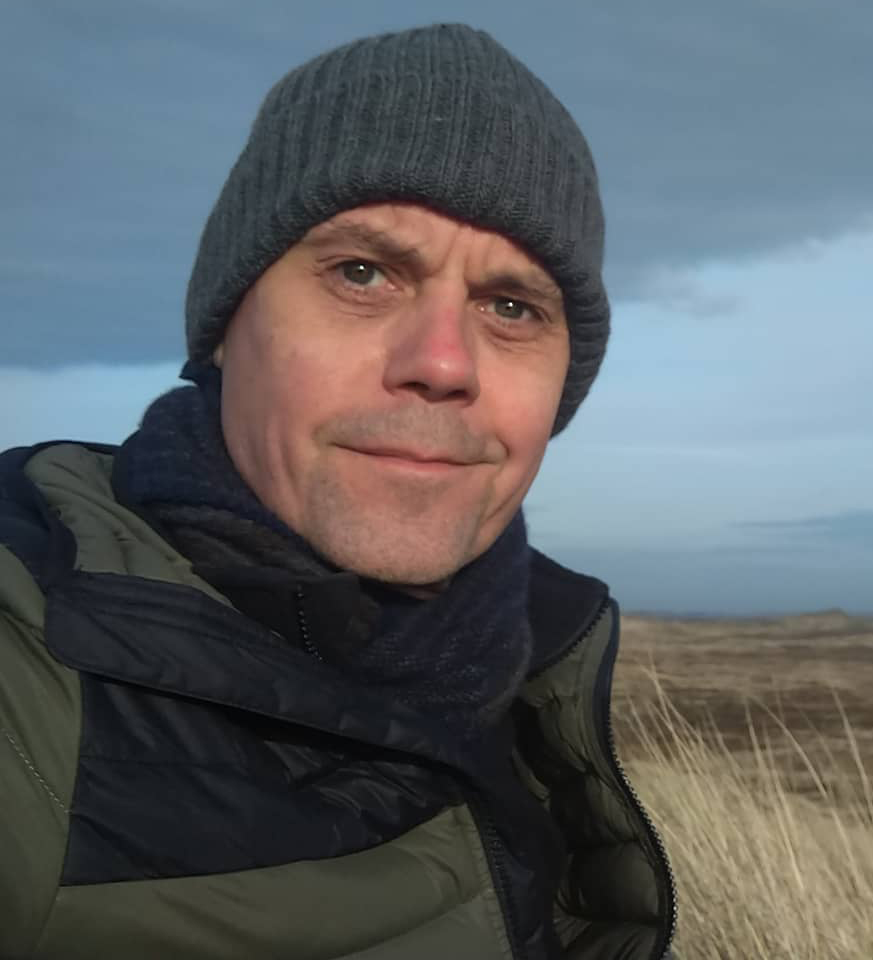 Research group member
Rune Peitersen is a member of the research group Economy as a Common. He was born in Denmark in 1971 and lives and works in Amsterdam (NL) and Brussels (BE). Next to his artistic practice, Peitersen teaches at St. Joost School for Art & Design, regularly lectures on his work and is a cofounder of several artists' initiatives among which the think-tank Platform Beeldende Kunst (Platform for Visual Arts).
Career
In 1999 Rune received his BA from the Royal Academy in The Hague and in 2001 his MA from the Frank Mohr Institute in Groningen. In the project Saccadic Sightings (2008-12) he constructed images based on footage recorded with eye-tracking equipment. Through various sorts of editing he tried to filter out the brain's interpretation and get to the 'raw visual input' received by our eyes, in an attempt to visualize 'unfiltered reality' and thereby question the notion of objectivity and dualism in the worldview of Western thinking. In Safe Distance (2014-16) he used online footage from protests around the world to question his own position as an observer of these live-streams, but also the position of the art-world when exhibiting and viewing these images. In CONTROL, consisting of the three projects The Operators and the Targets (2017), The Voters and the Politicians (2019) and The Shepherd and the Flock (2021), the notion of control within a closed circuit is explored; who controls who and how does this control manifest itself? The notion of control is further developed in the videos Mining Town (2021, in collaboration with Serbian photographer Mikica Andrejic) and RAABJERG (2022). Here, however, the focus has shifted to the fragile and ever-changing relation between civilization and nature. In both videos, the extraction or use of natural resources, and the consequent environmental or climatological impact are highlighted.
Expertise
In his work, Rune Peitersen attempts to identify and problematize some of the deep-rooted (visual) narratives and systems of thought that lie at the base of the construction of our contemporary societal structures. In recent years the starting point often involves two opposite positions within a given system, e.g. an observer and the observed. The relationship between these two is then used to describe the system itself. Peitersen's imagery often quotes from art history. Themes such as the romantic landscape or clair-obscure aesthetics are employed as stylistic tools, used to both lure the viewer in as well as to wrong-foot him. Although based on a notion of photographic 'reality' or 'authenticity', his images always reveal themselves as highly constructed – like the reality they are perceived to represent. Words he likes to throw around include: Systems, reality, perception, power dynamics, neoliberalism, injustice, planned obsolescence, pixilation, beauty, authenticity, observer and the observed, public intellectual, collective action, collective visual memory, guilt, the sublime and many more.