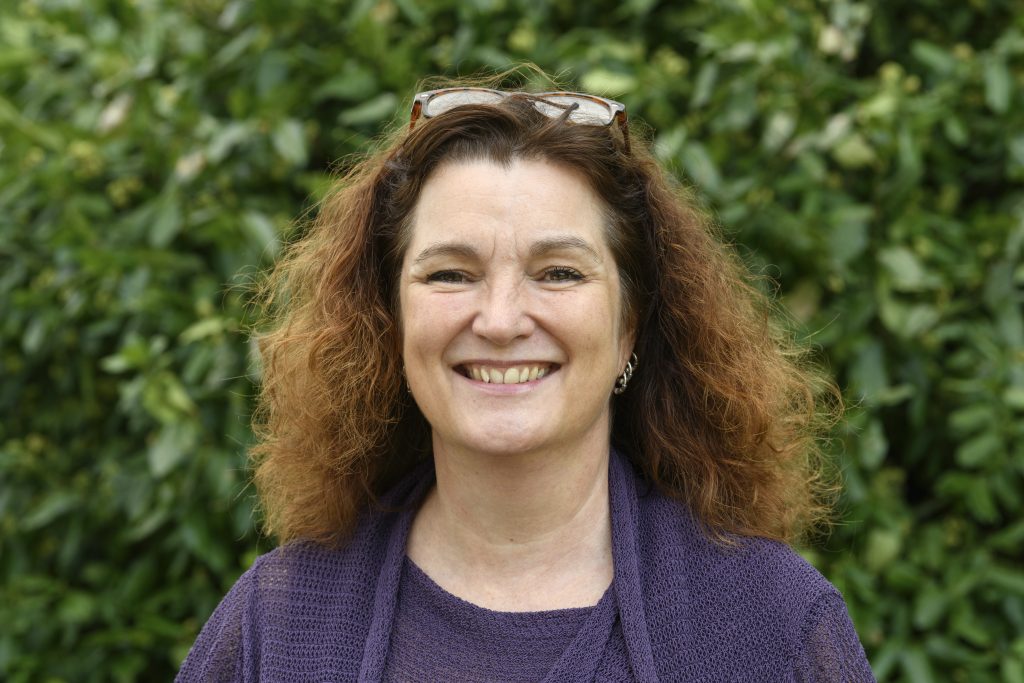 Professor Sustainable Finance and Accounting
Professor Sustainable Finance and Accounting
Sustainable Finance and Accounting
Marleen Janssen Groesbeek has been Professor of Sustainable Finance and Accounting at Avans University of Applied Sciences since 1 December 2014. Before that, she worked for a long time as a journalist at Het Financiële Dagblad. In 2010, Marleen made the switch to Eumedion, the advocacy group for institutional investors. As a policy advisor, she dealt with responsible and sustainable investment. In 2013, she became Sustainability Manager Engagement & Learning at Royal DSM.
Expertise
Marleen has been a specialist in sustainable business for more than 20 years. She wrote her first articles on the subject in 1993. Since then, she has regularly published books and articles on sustainability. Marleen focuses on sustainable and ethical investment and sustainable reporting. The motto of her lectureship is 'making invisible value visible'. Her expertise has not gone unnoticed: the leading magazine for female leadership LOF included Marleen in its list of Fifty Fantastic Female Financials in 2022. In addition, Marleen is a member of the Sustainable Finance Lab, an informal network of scientists and experts in financial economics. The members of this network work in a personal capacity for a stable and robust financial sector that contributes to an economy which serves people without depleting their environment. They do this by sharing knowledge and conducting research. Research is needed to distinguish facts from myths. Marleen is also a member of the Green Brain, a network of almost 150 scientists that supports entrepreneurs who want to take steps towards a new, sustainable economy.
Research
In 2011, Marleen conducted research into the state of sustainability in the financial sector under the title Back to a Sustainable Future.This reseach showed that the financial industry must play a leading role to ensure that future generations can enjoy similar prosperity as the current one does. Importantly, the various financial players should provide short- and longterm capital to the sustainable business community. In doing so, financial institutions need the help of accountants and auditors who value sustainability. Currently, Marleen, from her PhD project at Nijenrode Business University, is researching the influence of directors (members of Boards of Directors and Supervisory Boards) on making corporate strategy, policy and performance more sustainable. Marleen expects to graduate in early 2025.
Career
Marleen studied Economics at the University of Amsterdam. She started her professional career as a financial-economic journalist at Het Financiële Dagblad where, with a 3-year break, she worked for almost 18 years. In the intervening period, she wrote her first book Corporate Social Responsibility. In 2014, she started as a Professor in Sustainable Finance and Accounting at Avans University of Applied Sciences' Sustainable Business Expertise Centre, the predecessor of our current Centre of Expertose. Besides her position as professor, Marleen is also part of the Behaviour & Ethics Sounding Board Group at NBA, the professional organisation of accountants. She is also a commissioner at the Association of Stockholders and a supervisor at ASN Bank, PGGM and Sustainable Talent. She advises the Future Food Fund on measuring impact.
Inaugural lecture
Watch the inaugural lecture of Marleen Janssen Groesbeek.
Marleen on a sustainable future:
"We have to make sure our economy starts revolving around more than financial values alone."
Nevenfuncties
Besides her role as Professor at the Centre of Expertise Wellbeing Economy and New Entrepreneurship, Marleen holds several other positions. Some of these include:
Member of the Supervisory Board | Association of Stockholders
Member of the Supervisory Board of Responsible Investment | PGGM Investments
Member of the Advisory Board | ASN Bank
Knowledge member | SER Brabant
Member and researcher | The Green Brain
Member and researcher | Sustainable Finance Lab
Board member | Pieter Hennipman Foundation
Founder-director | Epikouros
Columnist | P+ people, planet, profit CSR Magazine
Scriptwriter | Leona Blanca Tekstproducties