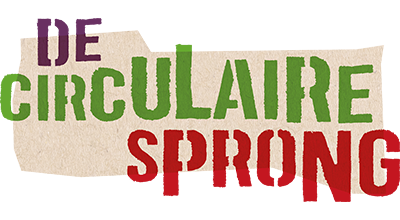 De Circulaire SPRONG
The aim of  De Circulaire Sprong (The Circular Leap) is to unlock new economic earning potential and social impact in the region. This will lay the foundation for an industrial circular transition. De Circulaire Sprong is a joint initiative of Fontys University of Applied Sciences and Avans University of Applied Sciences. This research is financially supported by the National Regieorgaan SIA.
October 2021 to October 2025
Sustainable Finance and Accounting
The Netherlands face a major societal task: a regenerative circular economy with 100% reusable products by 2050. To achieve this goal, many products and processes need to be redesigned. The southern Netherlands, as an innovative industrial region, is well organised for this. The aim of The Circular Leap is to unlock new economic earning power and social impact in the region. This will lay the foundations for an industrial circular transition.
Living labs
With the partners Brainport Smart District and Midpoint Brabant, the first 2 demand-driven living labs, for construction/infra and textile chains, have been identified. In these living labs, circular innovations and practices will be developed and compared with other regions. The consortium's extensive network, which in addition to core partners Fontys Expertise Centre Circular Technology and Avans Expertise Centre Sustainable Business consists of involved organisations from the region and colleges and universities, serves as a connector and catalyst here. Related initiatives, such as the Urban Living Lab Breda, are in view or hooked up to The Circular Leap in this way.
2 additional living labs, in the fields of food and high-tech, are being developed by this consortium in line with the regional focal points. Students, teachers and researchers will investigate their circular issues together with the business community. All investigations rely on an established quality system and assurance. The impact of circular innovations, including methods and new circular policies, will be structured for all to see.
SPRONG grant
With the SPRONG grant Regieorgaan SIA stimulates cooperation between research groups from different universities of applied sciences that have the potential to grow into powerful SPRONG groups within eight years.